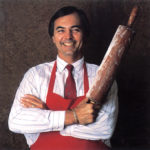 For over a century, Tampa natives and visitors from around the country have trusted one Florida name above the rest to deliver delicious baked goods and specialty items.  Alessi Bakery, a family-owned business now in its fourth generation, continues to remain an establishment of steadfast quality in Tampa Bay. Through years of hard work, dedication and passion, the men and women of the Alessi family built an empire of goodness that customers can taste and feel.
The Legacy
Though known for the establishment's opening in 1912, the true history of the Alessi family began in 1905 when Nicolo Alessi arrived in Tampa from Italy. He brought with him a knowledge of fine baking and a proud European heritage that would set the stage for him to open his first bakery on Cherry Street in Tampa. From there he delivered by horse and wagon the freshest Cuban and Italian bread to his customers. Nicolo's dedicated reputation would set the standard for his business in Tampa for years to come.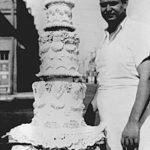 In the early 1920s, Nicolo moved his family back to Italy where they operated a small bakery just two blocks from the Vatican Church. The family then returned to Tampa in 1925 to reopen the family bakery on Howard Avenue. With hard work and an insistence on quality, the bakery and the family prospered. Nicolo's European bakery knowledge was richly mixed with Tampa's Latin heritage; this resulted in Italian, Latin and American specialty items, which set his work apart from other companies in Tampa Bay.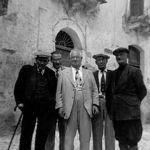 Nicolo's sons and daughters grew up in the bakery, each adding their talent and support to the family business. John Alessi, Nicolo's first born son and second-generation Alessi baker, continued in the proud family tradition, even earning awards on a state level for his skills at cake decorating.
Soon, the third generation of Alessi children arrived on the scene with the births of Josie, Rosie, Nick, Phil and Frances. Phil was a frequent observer of John's cake decorating expertise, watching his father spend hours on a cake, working until he saw it fit. He would ask his father, "Why would you want to continue to change something so beautiful?" John would reply, "I want to make it better. When I'm done, I want our customers to not only see the quality, but taste it too."
John Alessi never stopped striving for excellence, and his example has guided three generations of Alessi bakers successfully holding true to the motto, "Where quality rules."
The Future of Alessi
Phil continued the father-son tradition, and brought his son, Phil Alessi Jr. to work side-by-side with him as the 4th generation Alessi to carry on the family business. His journey within the family business began at the age of six, spending most of his time at his father's, Phil Alessi Sr., side working at their bakery just as his father did with Jr.'s grandfather, John.
Early on, he developed a sharp instinct for the baking process, product development and relating to customer's needs. In 2011 Phil Jr. began to remodel the bakery at 2909 W. Cypress Street, adding new menu items, a wonderful area for patrons to enjoy their meals, and a large window to watch Alessi's cake decorators create their famous cakes. His combined experiences of collaboratively managing the bakery with his father and running the day-to-day operations of the 100,000 sq. ft. manufacturing facility have played a significant role in maintaining the integrity of the family's brand.
Phil Jr. has three sons who he expects will be the 5th generation, as they are already enjoying spending some of their free time at the bakery, instinctively following in the footsteps of their father and grandfather. He also has a daughter who at the ripe age of 14 months is quickly learning how much she likes visiting the bakery as well. No doubt, she will be part of the 5th generation!
Remembering Phil Alessi Sr.
John's son Phil was influenced by his father's love for the business. Since he was a young boy, Phil Alessi Sr. had a love for baking and an interest in continuing the legacy of the family business. He was the 3rd generation successor, and as with the generations before him, was passionate about providing quality, consistency and customer service as the key ingredients to success.
He kept a close eye on the trends in the bakery industry and stayed on top of the competition. Phil Sr. obtained a wealth of knowledge in his travels and was constantly exercising his creativity to keep customers intrigued with high quality, unique products. Phil Jr. remembers his late father, "My dad had so much charisma and creativity. Most all of the product you see in our store are his creations."
It was Phil Sr.'s dream to expand Alessi Bakery beyond Tampa Bay, and he took action soon after he became in charge of the operation in the 1990s. Phil began selling product wholesale to companies such as Publix Supermarkets throughout Florida and, from there, around the country. Phil Jr. says it was his dad who is responsible for the growth of Alessi from a hometown market to the success it is today.
Phil Sr. was no stranger to perseverance and success. When he was not watching over the bakery he was nurturing his second love:  boxing. He founded Alessi Promotions, which managed and promoted over 300 fight cards for big names such as Muhammad Ali, Sugar Ray Leonard, "Ferdie" Pacheco and Angelo Dundee throughout Tampa, New Orleans, Nashville, Atlantic City and Philadelphia. In 2010, Phil Sr. was inducted into the Florida Boxing Hall of Fame in honor of the impact he had on the sport.
Phil Alessi Sr. loved his family, his bakery and his city. Because of his father before him and the generations he left behind, his name will forever be a Tampa legacy.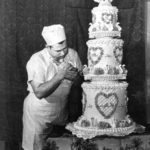 Alessi Today
Though gone are the days of Nicolo's horse and wagon delivery system, you can still feel the rooted traditions and humble beginnings when visiting Alessi Bakery. It is the old fashion kindness, refined quality and customer satisfaction that proves Alessi Bakery as a Tampa legacy.  The tradition continues at Alessi Bakery on 2902 West Cypress Street in Tampa. Stop in 7am – 6pm Monday through Saturday and 9am-4pm on Sunday. For inquires about food or services call 813-879-4544.