By Liana Nicole Cruz – Tampa Bay Makeup Artist
"I believe all women are pretty without makeup – but with the right makeup can be pretty powerful." – Bobbi Brown
Summer is here beauties, and with that comes the always busy yet beautiful wedding season. Every beautiful bride is looking for the latest and greatest trends out there for their special day. I am absolutely overjoyed to share with you some of these trends, and how to achieve some of these looks.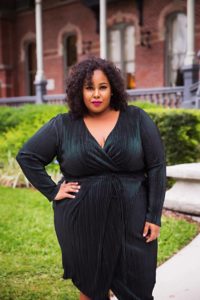 My name is Liana Nicole and I've been a local makeup artist for five years now, and I specialize in all skin types. Makeup has always been a part of my life, and the artistry of it has always fascinated me. I love weddings, and they can be one of the most rewarding jobs for any makeup artist.
Let's Talk Makeup
The top three trending looks this wedding season for me are:
The all-natural subtle look
The stunning rosy look
The dramatic bold look
Natural Look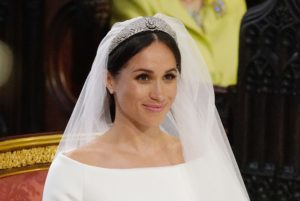 When it comes to the all-natural subtle look, we look to the gorgeous Duchess of Sussex, Meghan Markle. She has definitely paved the way for the all-natural bride, and making it easier than ever to go down the aisle with very little makeup. For this trending look, all you need is light coverage foundation, a light rosy cheek, top eyeliner, gorgeous lashes, and a nude lip gloss. There is also a little secret behind this natural "no makeup" look, which is having a good daily skin care routine.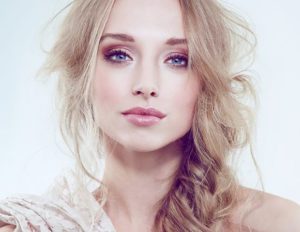 Rosy Look
The rosy look is all the rage according to major social media platforms, and it adds such great romance to this already romantic story of you, the bride. It may not be for every bride; however, it's definitely something to give a try, with the rosy eye shadow, rosy cheeks, beautifully highlighted cheekbones, and simple rosy lip gloss. It is something that is absolutely breathtaking and eye-catching.
Bold Look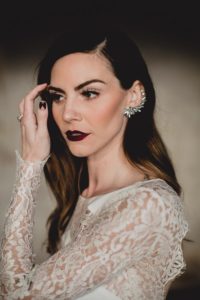 This my favorite look because this has always been my style, and the way I do my everyday makeup (for the most part). I know most brides are afraid of looking "overdone" on their big day, but this look is definitely all about being brave and showing your fierce side. Using a berry lip color paired with beautiful faux mink lashes (just enough to accentuate your own lashes), is all it takes to make a small yet bold statement. Never let bold lip colors or a smoky eye intimidate you- it can be fun to go outside your comfort zone and try new things!
Trends always come and go, but one thing that I know for sure will never change is your love story and how beautiful you felt on your very special day. Feeling like, and looking like, the most gorgeous bride are two very separate things; but, when you put them together, you will experience something truly unforgettable.
You can find Liana Nicol Cruz @
Facebook:  https://www.facebook.com/liananicolecruz
Instagram: https://www.instagram.com/liananicolecruz/
Website: https://www.liananicole.com/
See her work on FLocal photo shoots