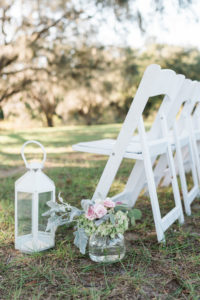 What would you say was the theme of your wedding? What was your inspiration?
I would describe our wedding as romantic garden-chic. We used an abundance of blush/golds/rose golds, all incorporated into decorations, stationary and other features.
How long did it take you to find your perfect dress? Any dress shopping advice to new brides?
I feel like it took forever to find "the dress."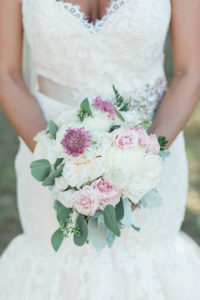 Everyone told me that "when I had the dress, I would just know," but I never got this feeling.  I went into dress shopping thinking I knew exactly what I wanted and what I didn't want.  After I turned down what felt like the 100th dress, I tried on one that I had originally said was something I didn't want.  That was my dress!  Be open minded and try on every style to see what you like!
What did you pack in your emergency wedding day kit?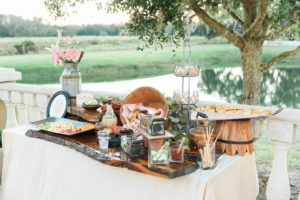 Sewing kit, scissors, shots, starch, hair spray and Tylenol!
What was the one thing you obsessed over while planning?
My LOVE letters. I saw little marquee LOVE letters on Pinterest and decided I was going to make giant versions with which people could take pictures.  John and I made six-and-a-half foot marquee letters in our garage.  I was told I was crazy, but we eventually worked them out!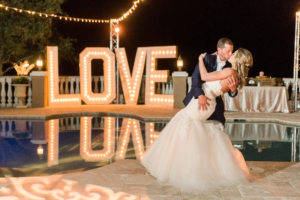 What is your favorite photograph from your wedding day?
John dipping me and kissing me in front of the letters we made together.