As you drive down US Highway 19 in Pinellas Park and you pass the Sprint store at 6769 US HWY 19 N, you probably have no idea about what really goes on inside those four walls.  There are more than just phone sales happening there!  This team is sprinting into action and running to aid as many non-profit organizations as possible.  As the store manager Hillary DeBlasio explains, their giving culture is their claim to fame!  Maycom Communications own the store and have been an authorized Sprint dealer for almost 21 years.  Florida-grown on the beach at Daytona where the owners and their dog Peaches sat in the sun with beach towels, suntan lotion and a dream.  Today, this dream is making a difference from their 50 stores owned throughout Florida.
Culture and customer experience is everything to this company.  When a customer enters the store, it is Maycom's goal to ensure that each and every customer knows that they are the first priority.  Sounds cheesy right?  Imagine this:  you walk into the store to open a business account, and are asked about your business details, assuming it's just the usual small talk.  A short time later, you are handed a check to assist the cause of your non-profit organization!  That is what happened with Rough Beginnings, a local no-kill shelter.   You may think this doesn't happen often, but according to Maycom's District Manager Jessica O'Connell, it's quite common.  Maycom has chosen to celebrate "all things good," no matter how big or small, through their Power of Giving Program.  Every store in their district nominates a non-profit organization each month based on that month's cause.  The district votes and the organization chosen receives that month's donations.  For each power accessory sold in a given month, $5 is donated to the chosen organization.  This month's local recipient was New Destiny Worship Center located at 2110 North Hercules Avenue in Clearwater.  New Destiny Worship Center's Associate Pastor, Martyn Ballestero II, was very thankful and appreciative of the $1,435 given to their church's food pantry.  It will aid greatly in their efforts to feed the community.
We're calling all of our FLocal Locals to help us celebrate Maycom Communications as they join our FLocal family, celebrating All Things Good and All Things Local in Florida!
Written by Vivian Bell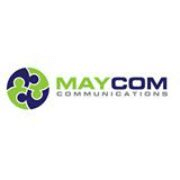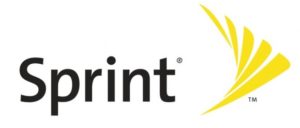 Do you have an All Things Good story you'd like to share?  Contact us at: [email protected]