When you think of Florida as a holiday destination it's easy for glorious beaches and abundant theme parks to come to mind. However, there's a great deal more to the Sunshine State than that, as these five stories from its history and development will illustrate!
Almost 20% of Florida is waterways and inlets, which could well explain why there are more bridges and tolls in Florida than in any other US state.
One structure spanning Florida's fascinating azure landscape stands head and shoulders above other bridges. Variously referred to as the "Skyway Bridge," the "Sunshine Skyway Bridge" or simply the "Skyway," this incredible feat of engineering takes you from St. Petersburg in lower Tampa Bay, to Terra Ceia and the diverse coastline beyond.
Its official name is the Bob Graham Sunshine Skyway Bridge, after the governor of Florida who spearheaded the project. Opened in 1987 at a cost of $244m, it replaced an inadequate existing bridge, with one that has become a tourist attraction in its own right!
Views from the top of the bridge reveal the totality of Tampa Bay's natural beauty, and northern and southern fishing piers offer anglers the chance to catch 'the big one!'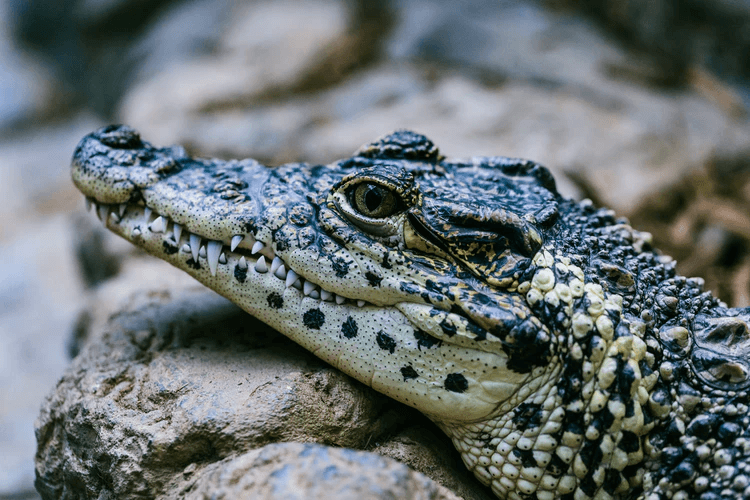 Image via Unsplash
2. The wildlife don't all wear trousers!

Forget Mickey Mouse and all the other Disney characters; Florida's story is one of far more ancient creatures. It is the only place on the planet where you can find both crocodiles and alligators co-existing.

The Florida Everglades is an awe-inspiring alternative to theme parks. This lush natural region of tropical wetlands stretches from Orlando's Kissimmee River south to Lake Okeechobee. Its original inhabitants included the Native American tribes of the Calusa and Tequesta.

From the first half of the 20th century, development in the Everglades added over 1,400 miles of canals and levees, and a wide range of water management systems. This played a huge role in stimulating the region's residential, commercial, and agricultural development and economic growth. Today, Florida's legislature is considering ways to restore the natural flow of water in this delicate ecosystem, which is critical to the health of many of the state's cherished natural areas.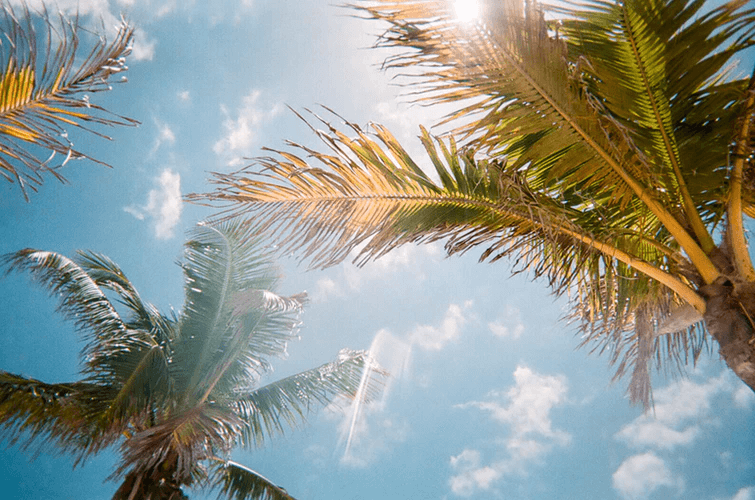 Image via Unsplash
3. Palm trees and a warm Florida breeze

One of the most common sights across the Sunshine State is palm trees. Around 2,500 different species feature in magnificent street-lined parades and as beachfront curtains! This includes the official state tree, the Sabal palm.
Nothing says holidays quite like a sun-dappled palm tree, and there are a handful of species of this iconic plant that are indigenous to the area. However, most of Florida's palm trees have been imported from South America and Asia.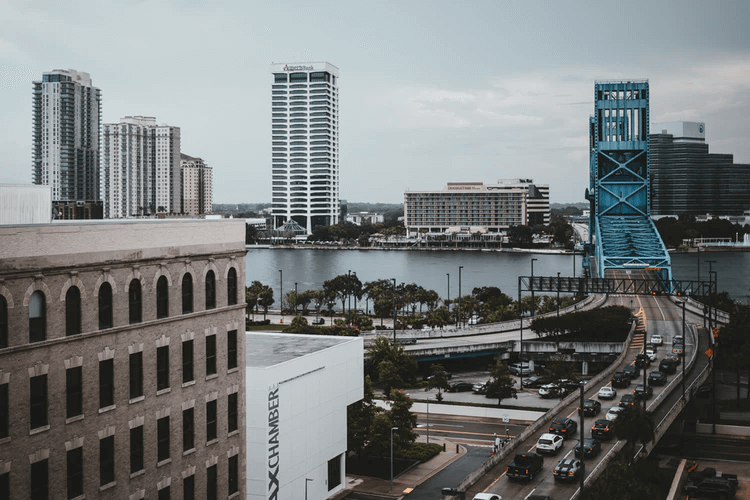 Image via Unsplash
4. Which is the biggest city in the USA?

This is one that could surprise many readers, as the answer in terms of land coverage is Jacksonville, Florida.

Originally called Cow Ford by British colonists (we can see why the name changed), the area was inhabited by the tribe. It underwent major development from the late 19th century, with some interruption from the 1901 Great Fire and the 1920s Florida Land Bust. However, the city has grown steadily in both area and economic importance over the years.
Much of the investment in Jacksonville is due to its ideal location, offering Americans from the North and Midwest the ideal place to spend their winters. Temperatures in Jacksonville can reach temperate levels in the winter, and snow is exceptionally rare. The city is also home to Naval Air Station Jacksonville, which is one of several Naval Air Stations that call Florida "home."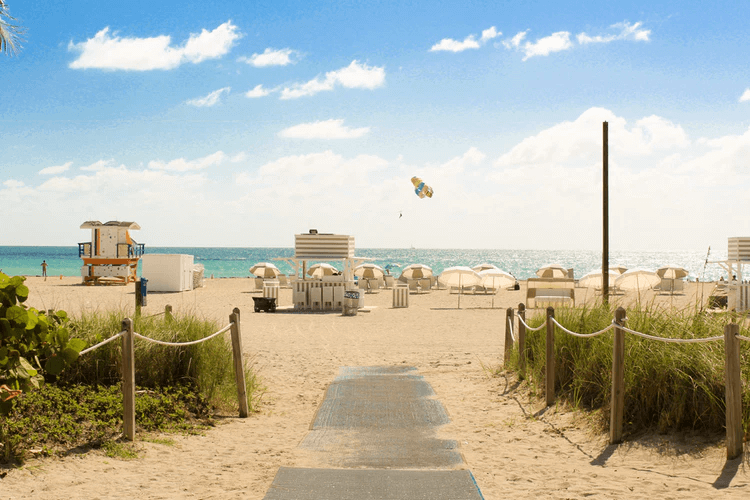 Image via Unsplash
5. USA's oldest city

Florida is constantly improving its diverse tourism attractions and infrastructure, and making the most of its miles of glorious beaches. But, never overlook its huge heritage appeal. Not only does it feature the largest US city, but also the oldest!

St. Augustine on the Atlantic coast of northeastern Florida showcases a fascinating history. Its architecture and culture preserve this, back to the days of its creation and settlement in 1565 by Spanish explorers. The city is packed with living history museums, stunning buildings, re-enactments and family fun.

One of the best features are items from archaeological surveys at Fort Matanzas, showing evidence of Native American life for several thousand years before the Spanish arrived in this part of Florida.
As with any trip, it's best to double-check your list to make sure you haven't forgotten anything, and that should always include travel insurance. A little coverage can go a long way (just like sunscreen!), and in the event the unexpected happens, you'll be glad you were prepared.